Well, long time no blog. Been a very busy few months for BookaCook. Moved house, catered numerous events and parties and bought a cafe to house the BookaCook business.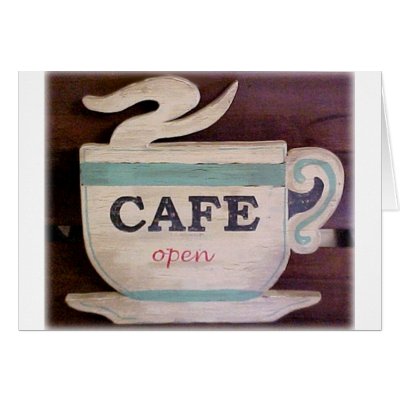 The purchase of a new cafe happened rather unexpectedly, and rather quickly. I had seen a For Sale sign in the window of the local cafe and thought I should take a look. It seemed perfect for what I needed. Plenty of seating space, functional kitchen, up to date equipment and a fabulous coffee machine. The lady who was selling was closing the next day, I said I wanted it and the deal was done! I had the keys 2 days later and opened for business. Some times when you think too long about an opportunity, you can talk yourself into the reasons why you shouldn't be going for it. With only 2 days to exchange the lease agreement, I only had positive thoughts and looked at how much this could change the way I run my business for the better.
So 1 week in, the cafe is busy, new trade and some old regulars too. The place has been blitzed and little by little change is taking place. Cafe 109 is the place to come for fresh home cooked lunches, delicious cakes and lovely coffee. The cafe is a great meeting place in the village and I hope to encourage old and young customers alike, I have a box of toys in the corner to keep the children happy and have a great healthy children's menu. We also serve free smiles!
BookaCook is set up now to take your party bookings, either in the comfort of your own home or make use of the facilities in the cafe. Its bright, clean and welcoming and can be decorated to create a lovely venue. It seats 20 comfortably.
The Supper club is on its way - a monthly evening 3 course dinner to be held at Cafe 109. BYO - What fun!
Please come along and say Hi, have a cupcake, sit back, relax and enjoy!
CAFE 109....... THE HIGHWAY.......... NEW INN.......... PONTYPOOL........... NP40PJ